Floding Kunkle boom Marine Crane
Leading Manufacturer of Floding Boom Marine Crane | China Supplier
Introducing the latest innovation from our company, the Floding Kunkle boom Marine Crane. Engineered with precision and durability in mind, this state-of-the-art crane is designed to revolutionize marine operations.

With its unique folding mechanism, the Floding Kunkle boom Marine Crane offers unparalleled flexibility and efficiency. It effortlessly adapts to various working conditions, allowing for swift and seamless maneuverability even in limited spaces.

This crane boasts immense lifting capacity and exceptional stability, ensuring safe and reliable operations. Its robust construction and corrosion-resistant materials make it ideal for use in marine environments.

The Floding Kunkle boom Marine Crane is equipped with advanced control systems, enabling precise handling and enhanced safety. Its user-friendly interface and intuitive controls make it easy to operate for both seasoned professionals and newcomers alike.

With our company's commitment to continuous improvement and customer satisfaction, the Floding Kunkle boom Marine Crane delivers unparalleled performance, quality, and reliability. Experience the future of marine operations with our revolutionary crane.
Relong Technology Co.,Ltd.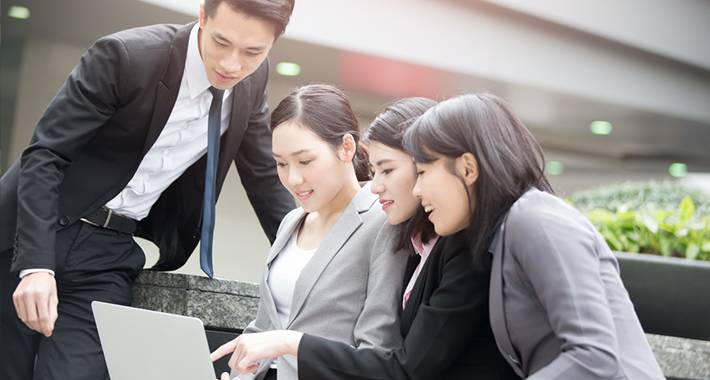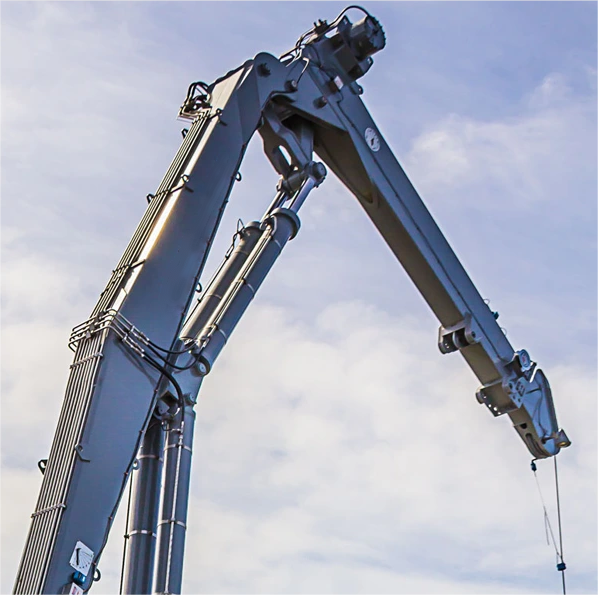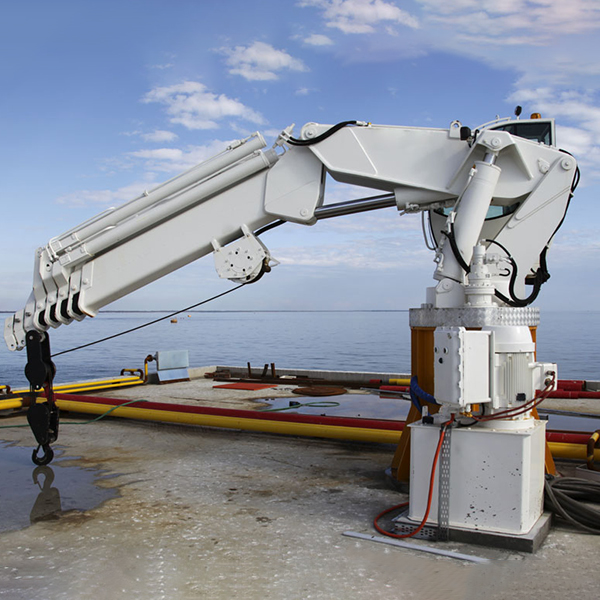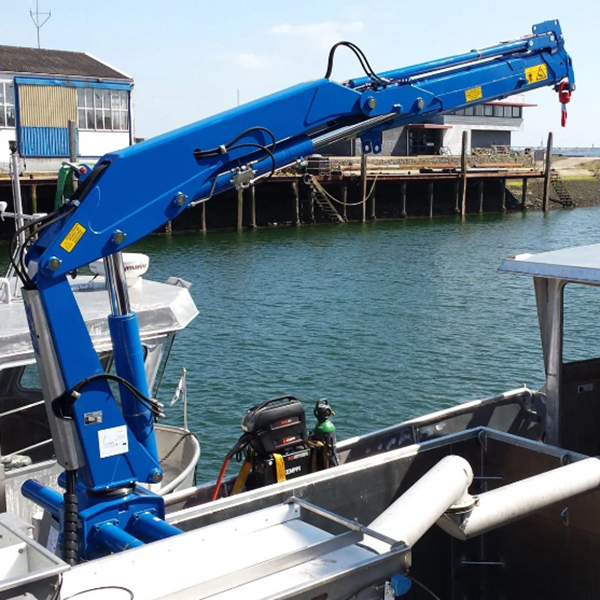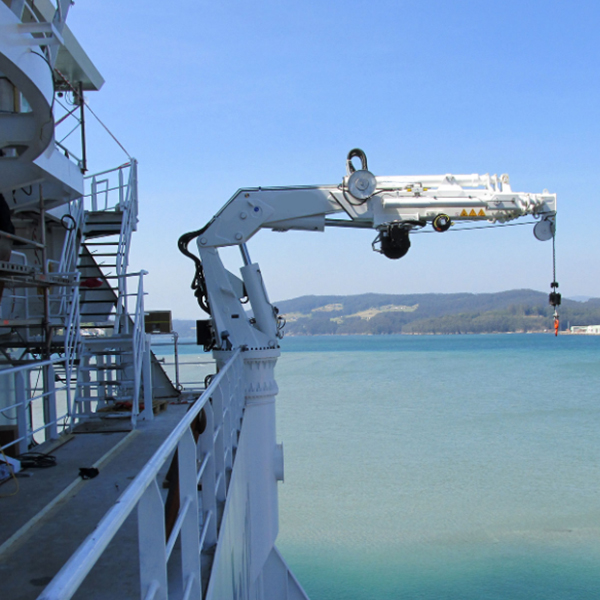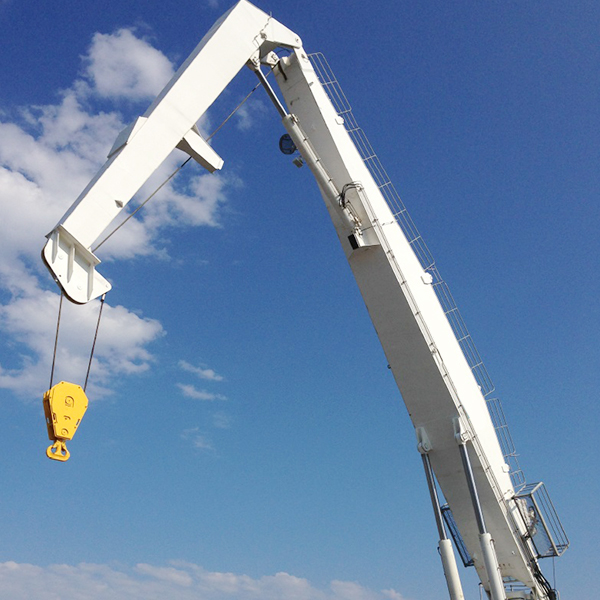 High-Quality Folding Kunkle Boom Marine Crane: Leading Manufacturer in China
Reviews
Related Videos
Introducing the groundbreaking Folding Kunkle Boom Marine Crane, the ultimate solution for all your lifting and maneuvering needs in marine environments. Designed with innovation and efficiency in mind, our crane is set to revolutionize the way you operate on vessels, rigs, and offshore platforms. Crafted with precision, the Folding Kunkle Boom Marine Crane boasts an unmatched combination of strength, stability, and flexibility. Engineered to withstand the harshest marine conditions, this crane ensures reliable performance even in the most challenging situations. Its folding capability allows for easy storage and transportation, maximizing space utilization and reducing operational costs. Equipped with advanced hydraulic technology, our crane enables precise and smooth movements, providing enhanced control and safety during operations. The Kunkle Boom design enhances load lifting capacity, allowing you to handle heavy loads with utmost ease and precision. Whether it's cargo handling, equipment installation, or personnel transfers, this crane ensures a seamless workflow, saving you time and effort. Safety is paramount, and our Folding Kunkle Boom Marine Crane excels in this aspect. With its integrated safety features, such as overload protection and emergency stop buttons, you can have peace of mind knowing that your operations will be performed with the highest level of safety standards. User-friendly and easily operated, this crane minimizes the learning curve required for its operation. Our team of experts provides comprehensive training and support, ensuring that you and your crew can swiftly adapt to its functionalities, maximizing productivity and efficiency. Embrace the future of marine lifting operations with the Folding Kunkle Boom Marine Crane. Experience unrivaled performance, versatility, and durability. Elevate your marine operations to new heights with our innovative crane solution.
The Folding Kunkle Boom Marine Crane is a game-changer for marine enthusiasts. This innovative product revolutionizes the way we handle heavy loads on boats. Its folding mechanism allows for easy storage and transportation, making it ideal for both small and large vessels. The Kunkle Boom Marine Crane boasts exceptional strength, providing a safe and efficient solution for lifting and moving heavy items. The crane's durability ensures it can withstand the harshest marine conditions, guaranteeing long-lasting performance. Its user-friendly design and simple operation make it suitable for all skill levels. Whether you're a professional sailor or a weekend adventurer, the Folding Kunkle Boom Marine Crane is a must-have accessory for any boat owner.
I recently purchased the Folding Kunkle Boom Marine Crane and I am beyond satisfied with its performance. This crane is incredibly convenient due to its folding feature, making it easy to store and transport. The boom design allows for efficient lifting and maneuvering of heavy loads. The overall build quality is top-notch and it feels sturdy and durable. Whether I need to use it for lifting equipment or loading/unloading cargo on my marine vessel, it proves to be reliable and efficient every time. If you are in need of a marine crane, I highly recommend the Folding Kunkle Boom Marine Crane for its functionality and durability.
Contact us
Please feel free to give your inquiry in the form below We will reply you in 24 hours